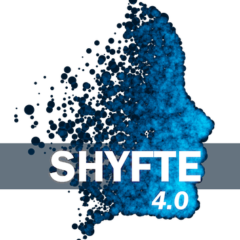 UPM started the ToT session part 2 on 05 January 2022
For this session, the modules concerned are: "Green Energy Wireless Network (Part II)", "Data Acquisition and Analysis (Hands-on)" and "Renewable Energy for Wireless Network".
SHYFTE Pilot 3 – Wireless Networks and Analytics by Wireless and Photonics Networks Research Centre – Wipnet UPM has conducted ToT Part 2 with Hands-On experience. We shared our experience in using Python for data analytics in Data Acquisition and Analysis by Dr June Turn Liew, Dr Nur Luqman Saleh and Mr Azizi Ali. In Renewable Energy for Wireless Network, Prof Ir Dr Aduwati Sali and Dr Oussama Messadi will share their work on Matlab in simulating SWIPT-based wireless networks as a potential application for a renewable energy technology. Finally, Prof Dr Borhanuddin Mohd Ali and Dr Wael Hussein will show how Green Energy Wireless Networks can be modelled for greener communications.