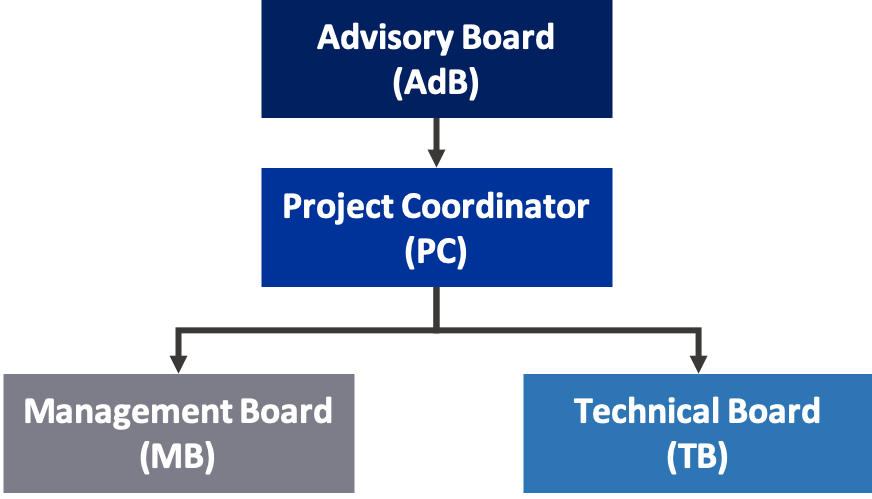 1. Project Coordinator (PC): Manage the project and ensure administrative and contractual links with the consortium members and the European Agency.
2. Management Board (MB): Ensure the operational management of the project and the transfer of results to achieve the expected impacts.
3. Technical Board (TB): Consists of the leaders of all GTs. The TC will provide technical management, coordinate WPs and monitor the technical progress of the project.
4. The Advisory Board: Composed of the associated socio-economic partners. Its objective is to advise and validate the project's orientations and deliverables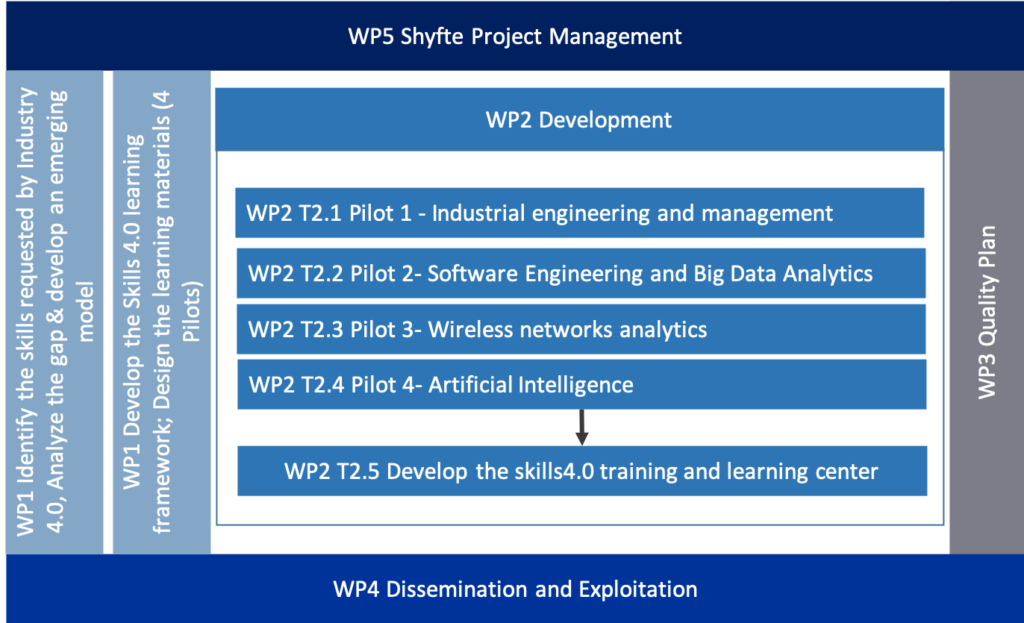 The Project Technical Board – Work Package Leaders (WPL)
Work package Leaders managed their WP, in cooperation with Task Leaders within them. They arranged technical meetings for their WP. The WP leaders have been designated at the project start as follows:
WP1 is led by CMU-COGNITUS
WP2 is led by ULL-UPM
WP3 is led by CUIT-UNS
WP4 is led by UNL-CDU
WP5 is led by ULL
Quality Assurance Strategy (QA Strategy)
Project activities and work progress, control and evaluation will be carried out on a regular basis by all the partners through project meetings, skype meetings and internal reports.
The Project Management Board will periodically check and analyse time and activities gaps and periodic virtual or physical meetings (at least one in a month) will be organised to monitor project activities.  Every six months a more organic control of project advancements (time, budget,.) will be carried on.